A space built around health. The wellbeing of workers is of prime importance for all forward thinking businesses, and Lucent W1 takes a rounded approach that combines physical and mental health. With light-flooded spaces, clean air systems, access to nature and areas for quiet contemplation or collaborative working, it's designed to help people reach their full potential.
Creating balance that boosts productivity and wellbeing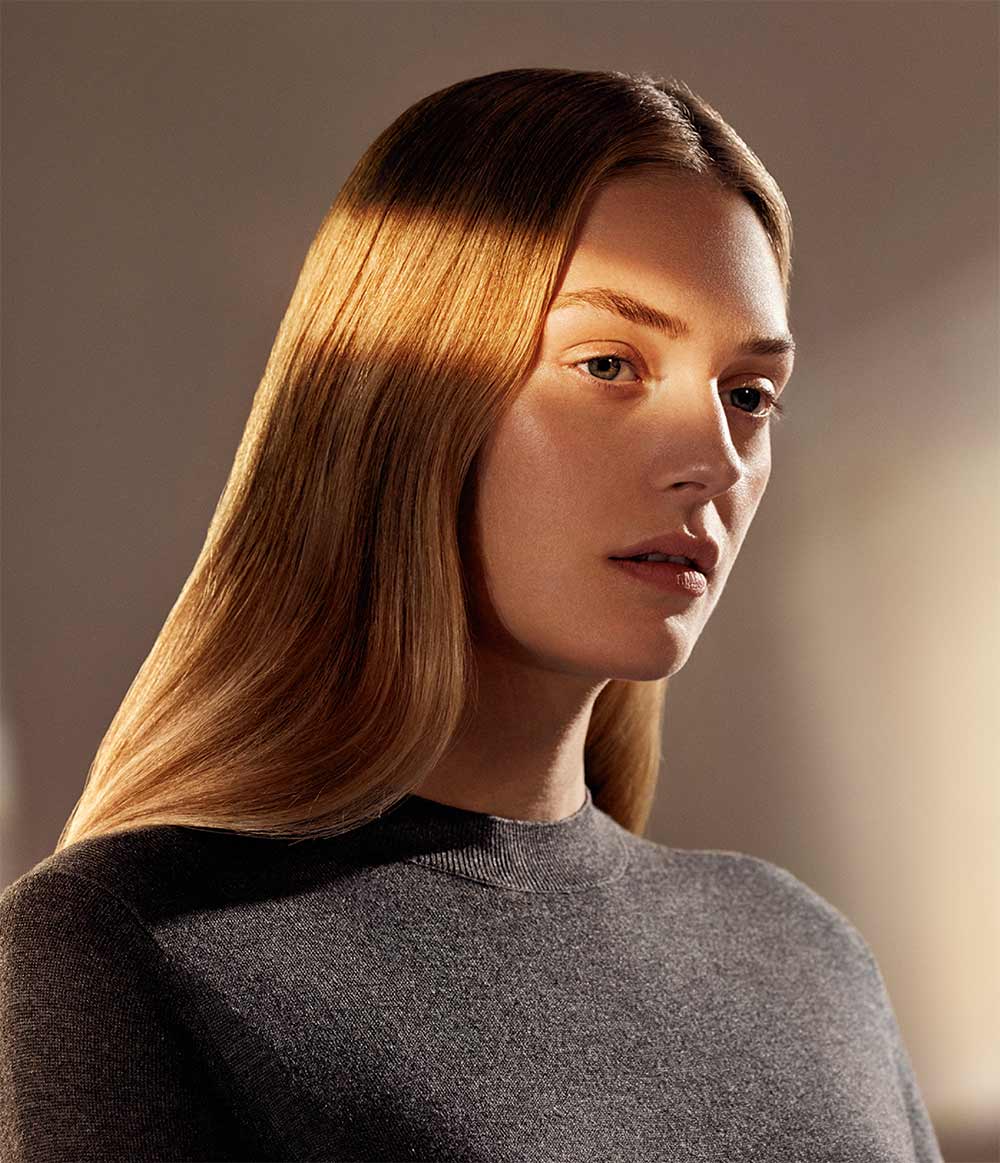 Outdoor spaces
Bringing the outside in with terraces on every level,
an open air atrium and a
green wall
climbing three storeys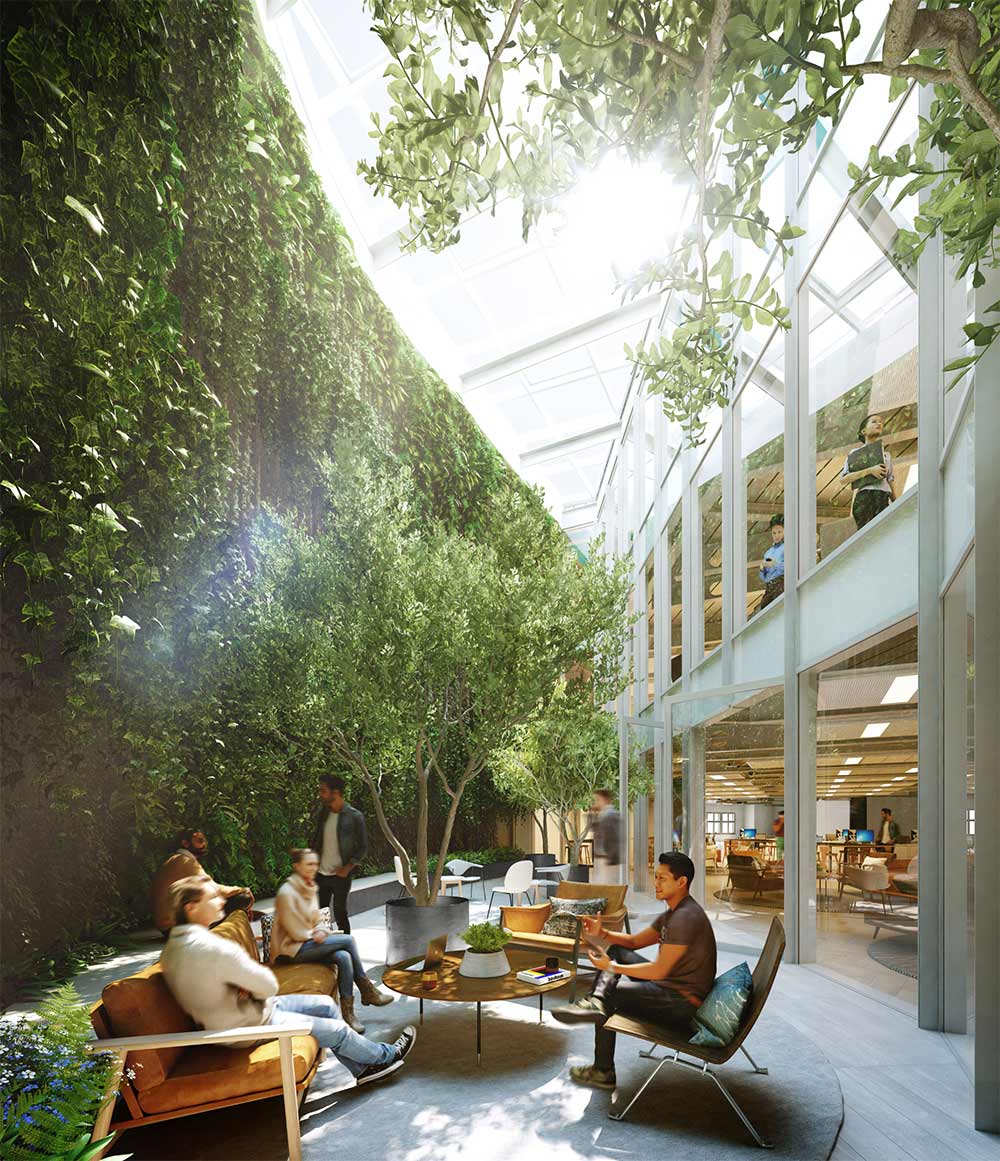 Escape to nature in an atrium open to the elements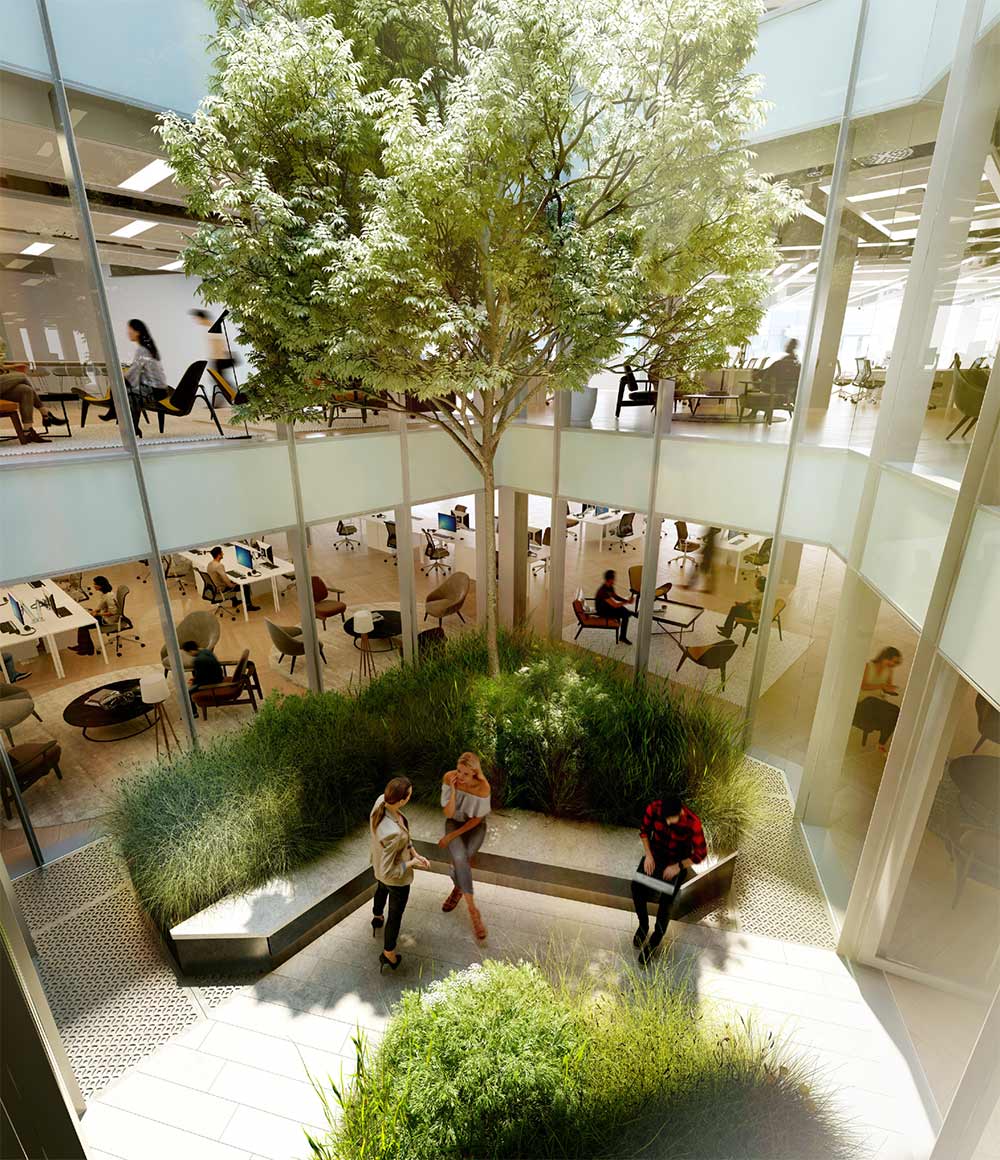 Atrium
Lucent w1 is designed around a central open-air atrium that unites the floors, ensuring that every level of the building is awash with natural light.